Can the shape and the skeleton of a letter evolve and come to life?

Our alphabet is an ancient system we are conditioned to. We are used to it, aware of it, and it is a familiar set of symbols for communication. There are fixed rules that we follow even when designing new letters. However, nowadays, we try to gain control over systems in biological materials, yet we only succeed occasionally. By combining these with our alphabet systems, a balance between completely random and fully controlled results are presented, between certain and uncertain outcomes.

Living systems is a graphic letterlab based on research. It is a project looking for ways to use unexpected materials that shape the design and skeleton of typography. In this way, the shape isn't determined by me, but by the material itself.


Eline van der Ploeg won the Royal Academy Pr ize – the best of the best of this years' 174 graduates from the whole academy – for her work "Living Systems".
From the jury report: ' "Living Systems" researches if the shape of a letter can change and actually even can become alive. Eline did not design a new alphabet: she let the biology do it for her with this research laboratory project with funghi and slime moulds that slowly became like a real family over time. In all ranges and different media, she worked out beautiful typographic exploration with the use of these slimy little friends. The elaborate use of graphic design in four case studies manifests the love and pleasure for this work and ultimately a celebration of life.




Photo by: Hans van der Poel and Lisa van Casand


Photo by: Roel Backaert


Photo by: Roel Backaert




Photo by: Roel Backaert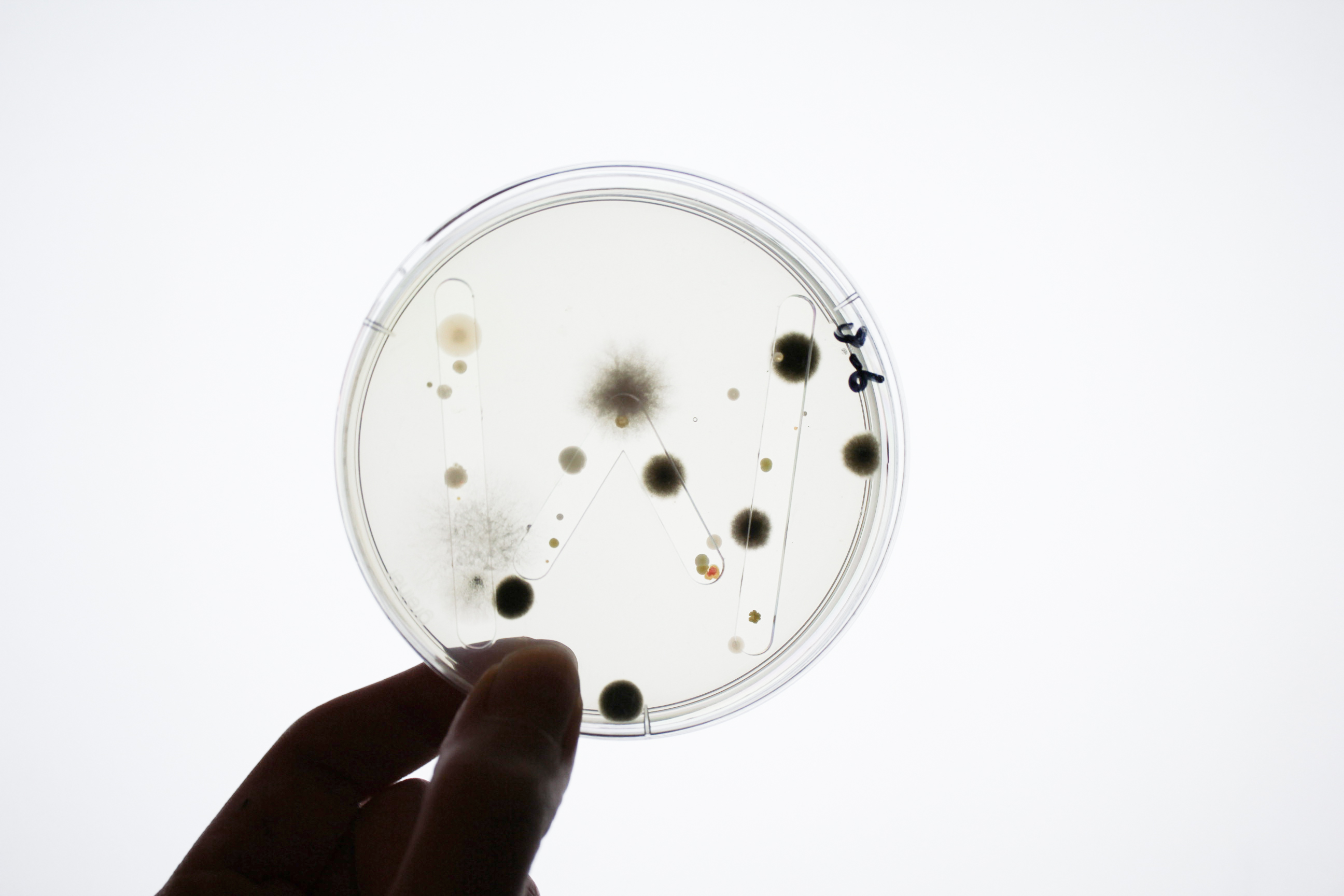 Photo Bureau Europa: Moniek Wegdam